JMFLEN Dialled Down A Skosh
An altogether quieter, less frequent edition of the full weekly JMFLEN. Basically I pick a regular post each month or so and send you that, clearing your inbox somewhat of the demos, videos and low-level philosophy.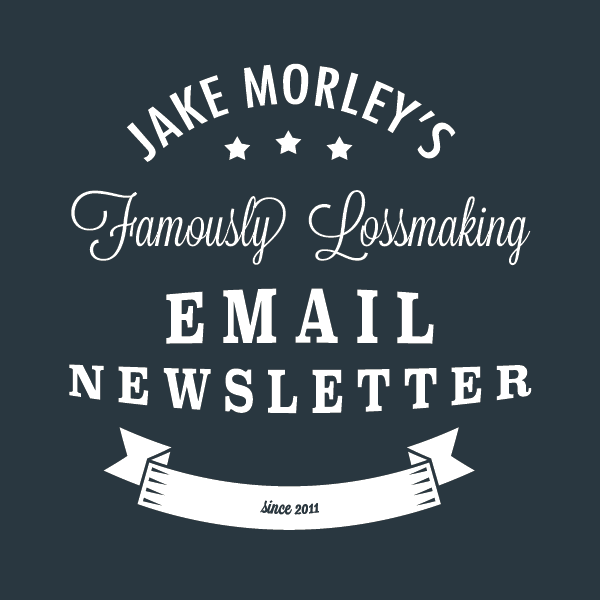 Jake Morley's Famously Loss-Making Email Newsletter
Notes from the guy in the corner with the guitar.